Learning Points from the Employability Fitness Program 3.0

The Vision of the Employability Fitness Program is to help millions of Nigerians overcome interview Phobia and become more employable
Last Weekend, we organized a 2days event that hosted over 160 attendees with the aim of helping young graduates overcome interview phobia.
On Saturday, 12th September,2020 we held a live interview Mock via Zoom. The Participants and the Subject Matter Experts were paired based on their specialty and career interests and had over 1hour 30mins. The participants CV were reviewed and they were able to get personalized feedback on their errors and areas of improvement.
Here are some feedback and appreciation messages from the participants: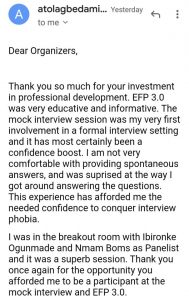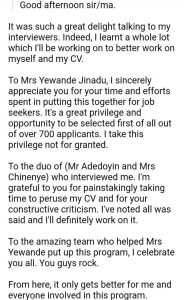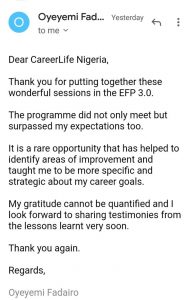 The Subject Matter Experts and Panelists also gave a general feedback to the participants after the breakout rooms. Here are some highlights of what they said:
Virtual interview is the new normal, if you are in dire need of a job then you should take it as serious as a physical interview. Take note of  your dressing, background environment, Lighting etc
Look into the camera directly, it enables you have an eye contact with the interviewer which tends to build your self confidence
Adopt the STAR(Situation,Task,Action,Results) Approach when it comes to answering competency based questions during interviews
Sell yourself but don't over blow yourself (I. e if you are in the first 3 years of your career, don't act like an expertise)
Learn to speak to the questions directly.  Avoid speaking too much of grammars in an attempt to answer a question you don't understand. Rather ask for clarity and answer the question directly
On your C. V,  your profile summary should show who you are, what you have and what you want to achieve
Don't go into an interview with an entitlement spirit. Don't think because you are a graduate, you deserve the job rather go with your potentials and sell it out
Ask for feedback at the end of every interview session.  E.g: I am not asking if I am successful, I just want an honest feedback so that I can know what to improve on
Read,  Network and take courses on all available learning platforms like udemy, cousera, etc
On Sunday, we hosted 4 Leaders who spoke on various topics and did justice towards helping to overcome interview phobia and help Nigerians become more employable.
Ema Clark spoke about: "Non Verbal Communication during Interviews: How to ace that aspect"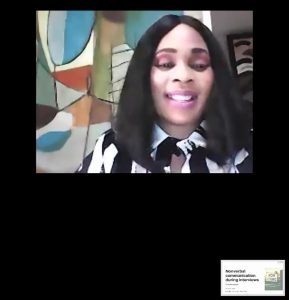 Behavioral skills that are conveyed through non-verbal communication
Confidence
Integrity
Reliability
Likeability
Identity
FACTORS THAT AFFECT ARTICULATE COMMUNICATION (it is not what you say, it is how you say it).
Voice quality:- This conveys the psychological and sociological state as well as personal identity which portrays ones confidence.
Voice tone:-This is enormously informative and powerful as it conveys information about the state, attitude, mood, feelings, and character and can also convey rudeness or politeness.
Voice Modulation:- This has to do with the stress we put on
Voice Projection:- This is how far you can project your voice and be audible to listeners.
Emmanuel Michael spoke about: "Career Planning and Career Positioning: How to Successfully Build A Rewarding Career". Here are some excerpts: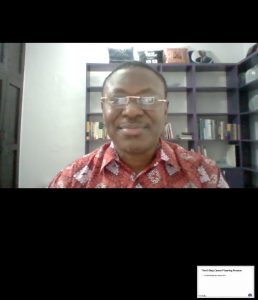 SIX STEPS TO CAREER PLANNING PROCESS
Self exploration and assessment:- Assess what you have, your strengths, weaknesses, educational background and things that will help realize your career goals. Determine your values, personality and interest. To do this, the help of a career counselor may be needed.
Career Research:- This will focus on finding the kind of job that fits your personality based on your self assessment and exploration.
Exploration and experimentation:- This involves experimenting on jobs to find the one that fits you. This can be achieved by attending interviews and career seminars, job shadowing i.e. observing how people in a particular role you are interested in do their job and how they got to where they are and also through volunteering, internship, part time job and also finding a mentor in that industry.
Decision Making and Career Selection:– This involves making a decision on the career to choose based on the experimentation and exploration.
Final planning and action:– Put an action plan in place based on your decision. Create a list of your long and short term goals and how to achieve them, study and acquire skills needed for the career path.
Job search and acceptance:– Apply for jobs, network, write a good CV or resume and cover letter, etc.
Funke Amobi spoke about: "C-Level Executive Stage: What Top Level Management Looks Out For During The Final Interview "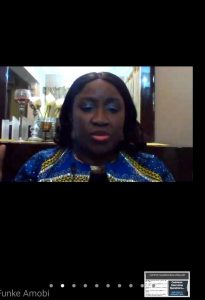 WHAT ARE THE EXECUTIVES LOOKING FOR AT THE C SUITE INTERVIEW STAGE.
Basically, the executives at this stage of interview are looking for certain things which include:
Leadership abilities and skills:- Here, the executives will test the leadership identity and framework of the candidates and whether it aligns with the leadership model and construct of the organisation, ability to build a learning and productive team, strategic thinking skills,  goals, and ability to work with a team, communication skills, vision, strategy  and proven success, etc.
Culture fit:– Every organisation have values and organisational culture peculiar to them. At this level of the interview, the executives want to know if candidates will fit into the culture of the organisation. They want to know how aligned the candidates are to the organisational values, if they understand their culture and what they stand for, and if they can fit into it. Questions are tailored around these aspects and it is important for a candidate to read and understand the culture of the organisation before the interview in order to be able to ace any question that may arise from this angle.
Potentials for growth:-Every organisation wants versatile employees who can diversify and fit into different roles at different times. The executives will like to know if you are a specialist in one particular role or if you have the potentials to grow into other roles and function maximally there to the point of becoming a CEO.
Technological understanding and digital savvy:- This also will be tested as no organisation can function maximally now without technology since we are in the technological and digital era.
Basically, interview  questions at the C-suite level is tailored around the above mentioned points and so, should be leveraged on to showcase yourself, accomplishment, leadership abilities, your understanding of the values, vision and culture of the organisation
Adeoye Abodunrin spoke about: "The Psychology of Interview Phobia and How to overcome it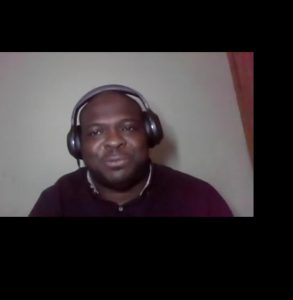 Fear is learned and the same ways you learn it, you can unlearn it.