You Can Now Join The EFP 2.0 Post Coaching Group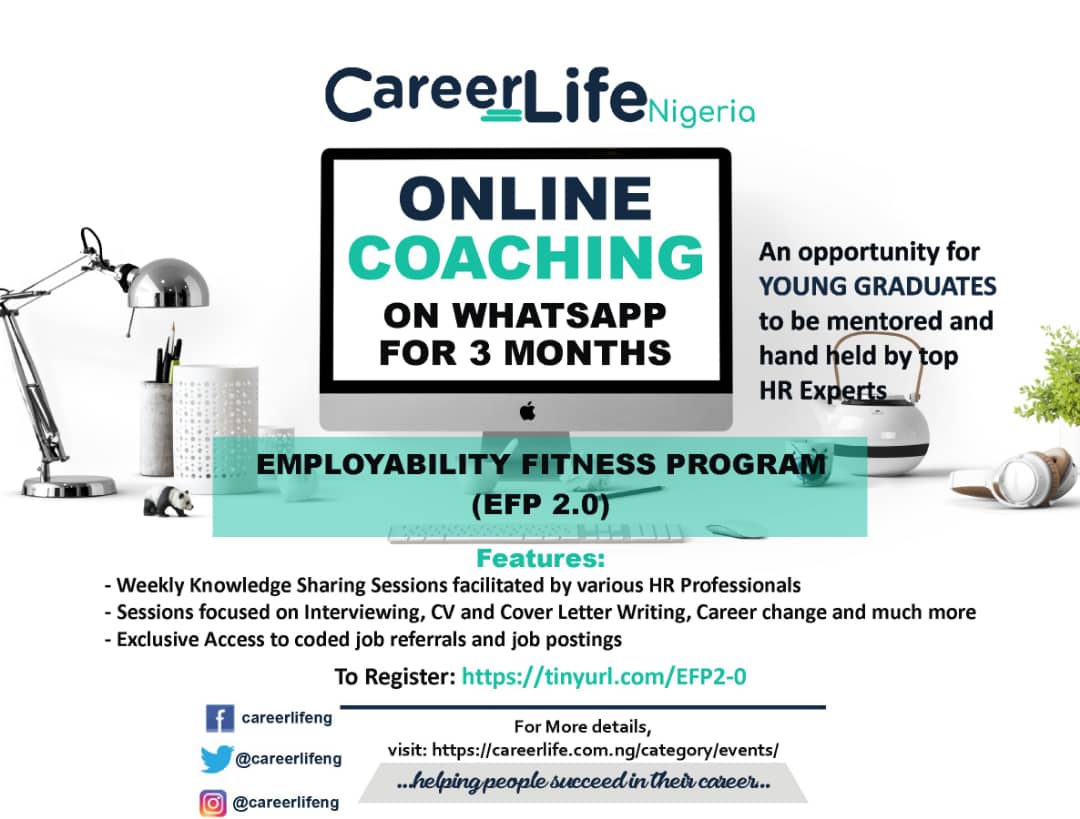 After the successful Employability Fitness Program 2.0 (EFP) Event that hosted 80+ participants that had their mock Interview with experts and got useful feedback, post event survey showed a huge success rate and the impact it made towards helping them overcome Interview phobia.
Our famous EFP Post Coaching Session is back to handhold you and give you practical ways that would catapult your career in 2020. Starting from the 22nd February 2020. The EFP 2.0 post coaching session would commence for 3months
Features:
-Access to over 20+ Top HR Professionals who would be available to prepare you for Interviews.
-Weekly Knowledge Sharing Sessions facilitated by top experts Access to coded job opportunities and hidden job referral opportunities
-Handholding and Mentoring Sessions by 20+ experts
The EFP 1.0 Post Coaching Group had over 138 young graduates.
See what some participants from EFP 1.0 said: https://tinyurl.com/rx2f6sx
Limited slots available this time.
Would you like to join this watsapp group for the Employability Fitness Coaching. To join, click here