Learn Professional Graphic Design For Free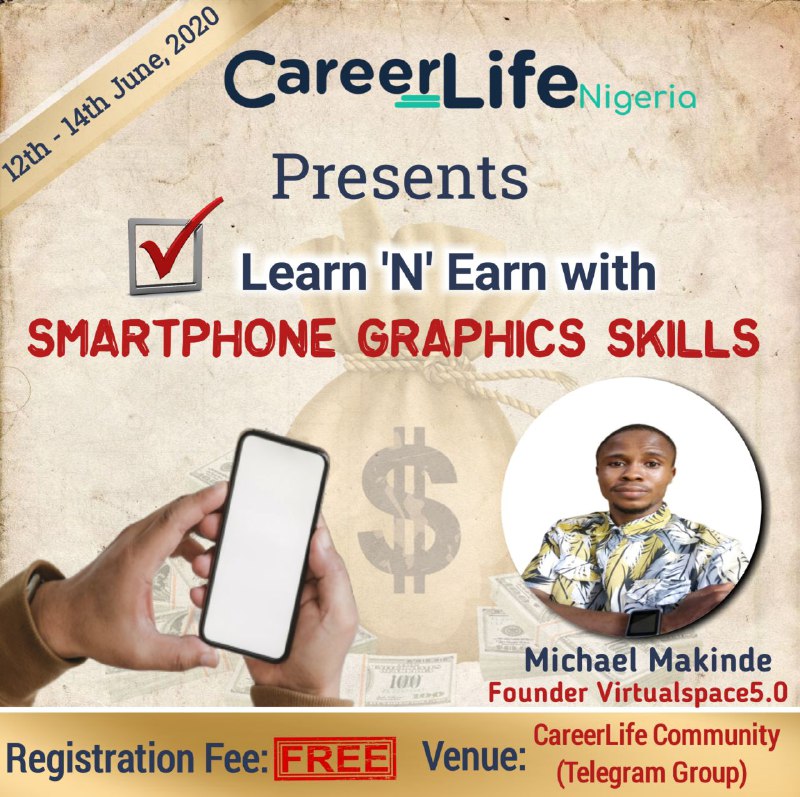 Learn a skill in graphics design that can earn you some side income!
Have you been thinking or wanting to learn how to make perfect and amazing graphic designs just with your mobile phone and also how to use it to make extra money during this period?
With the current situation of gross uncertainty in the labor market, young graduates, individuals and even professionals have been encouraged to explore other means of additional income or what we popularly known was "Side Hustle".
Due to it's aesthetics and flexibility, graphics designing is one area that needs to be tapped in our move to building that next income channel. It's also something you can do from the comfort of your home regardless of movement restrictions.
CareerLife Community is a community for Career Professionals who want to learn added skills not only for employment but to also become entrepreneurial. We seek to build entrepreneurial career professionals.
Venue: CareerLife Nigeria Community
Cost: FREE
Click here to join our community