Demistifying Your Difficult Interview Questions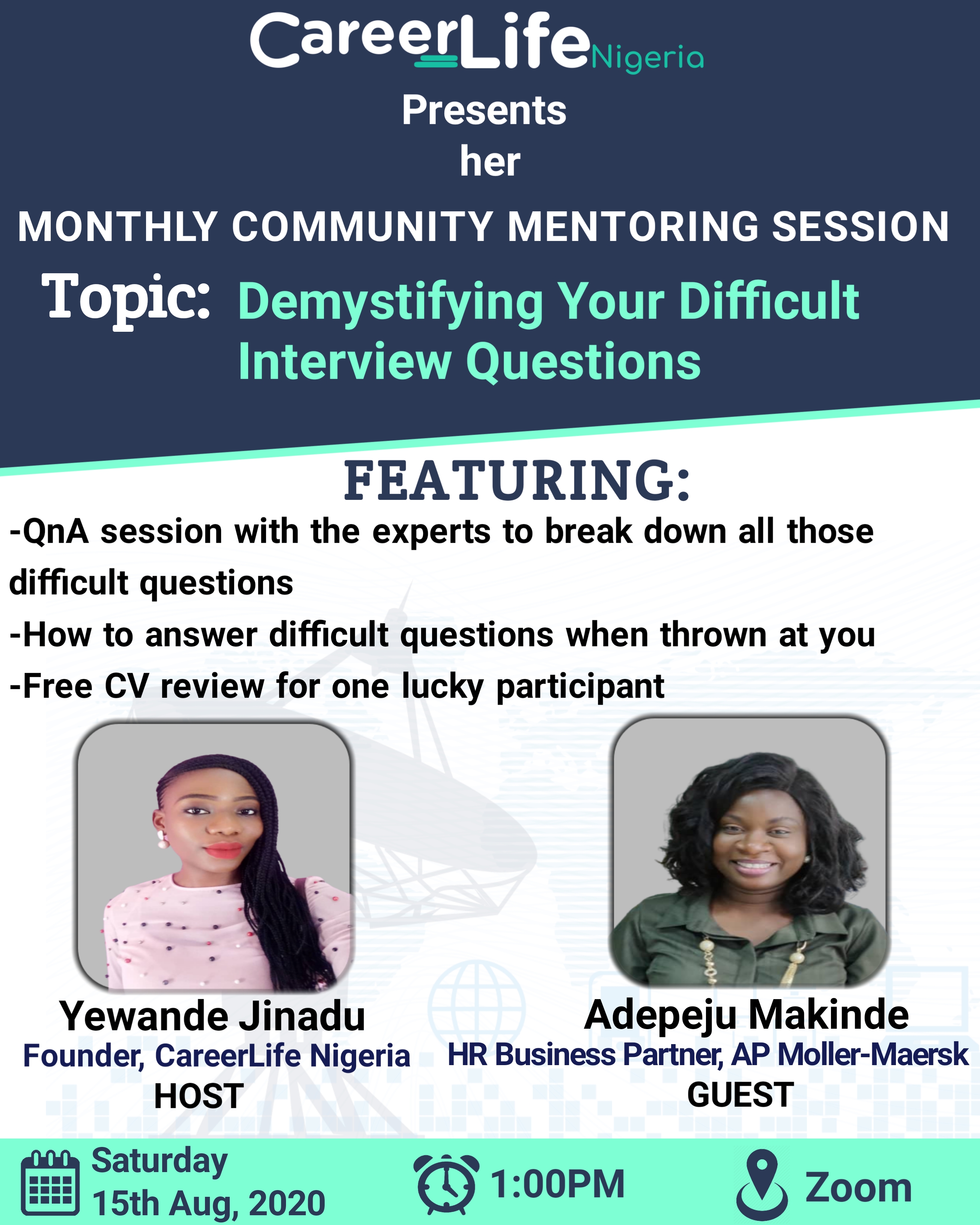 Sometimes you're asked some seemingly simple Interview questions and they seem so difficult to you because you don't really know the intention of the interviewer.
As we prepare for the 3rd edition of the Employability Fitness Program happening next month, we'll like to give you a tip of the iceberg by giving an insight on how to answer difficult Interview Questions.
Join Yewande Jinadu ACIPM,HRPL and Adepeju Akinrinde – Makinde MSC , ACIPM , SPHRi , GPHR as they help you break down your difficult Interview Questions in a way that you understand them better and would be better equipped to answer them next time.
Come with all the questions you have been struggling with and you won't leave the same way.
Join our Community (for FREE) and the Zoom link would be shared there
Date: Saturday, August 15th 2020
Time: 1pm
To join our community and be part of this session click here and check the group that day for the joining link
Share with your friends and colleagues who would need this