Hooray! CareerLife Nigeria is Two Years Old Today!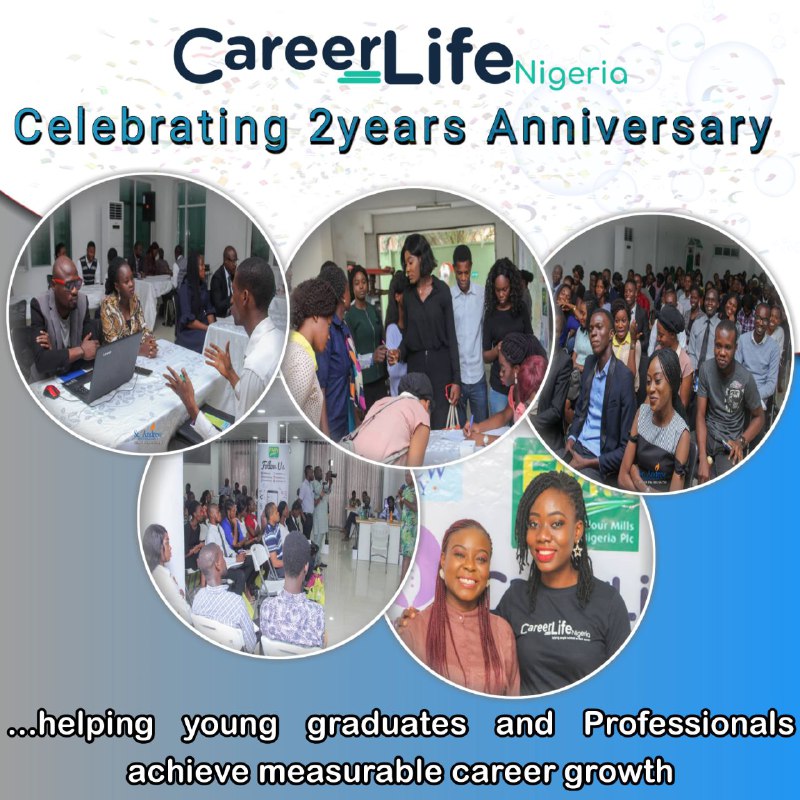 "We're not where we want to be but we Thank God We're not where we started off"
Unofficially CareerLife Nigeria has been existent for 4 years but we officially moved from our small blog to a full fledged information hub for Young Nigerian graduates and professionals 2years ago.
Our Vision is to help young nigerians achieve measurable growth in their career and here is how we have made steps towards achieving that:
Consistent CareerLife Nuggets that has helped over 2k young professionals
Consistent Monthly Twitter Mentoring sessions with an average of 150  participants monthly
Consistent career content on our information platform with a readership of over 18k
Launch of the Employability Fitness Program(1.0 and 2.0) which has impacted of 300 young Nigerians.
We hope to do more in the coming years and give back to Nigerians. We also have more initiatives coming up.
Tell us how you heard of CareerLife Nigeria and the impact we have made in your career ? Any other suggestion for us to get better would be appreciated. It would make a lot of difference to us.