#MyHRDiary: My Pregnancy and Career Building Journey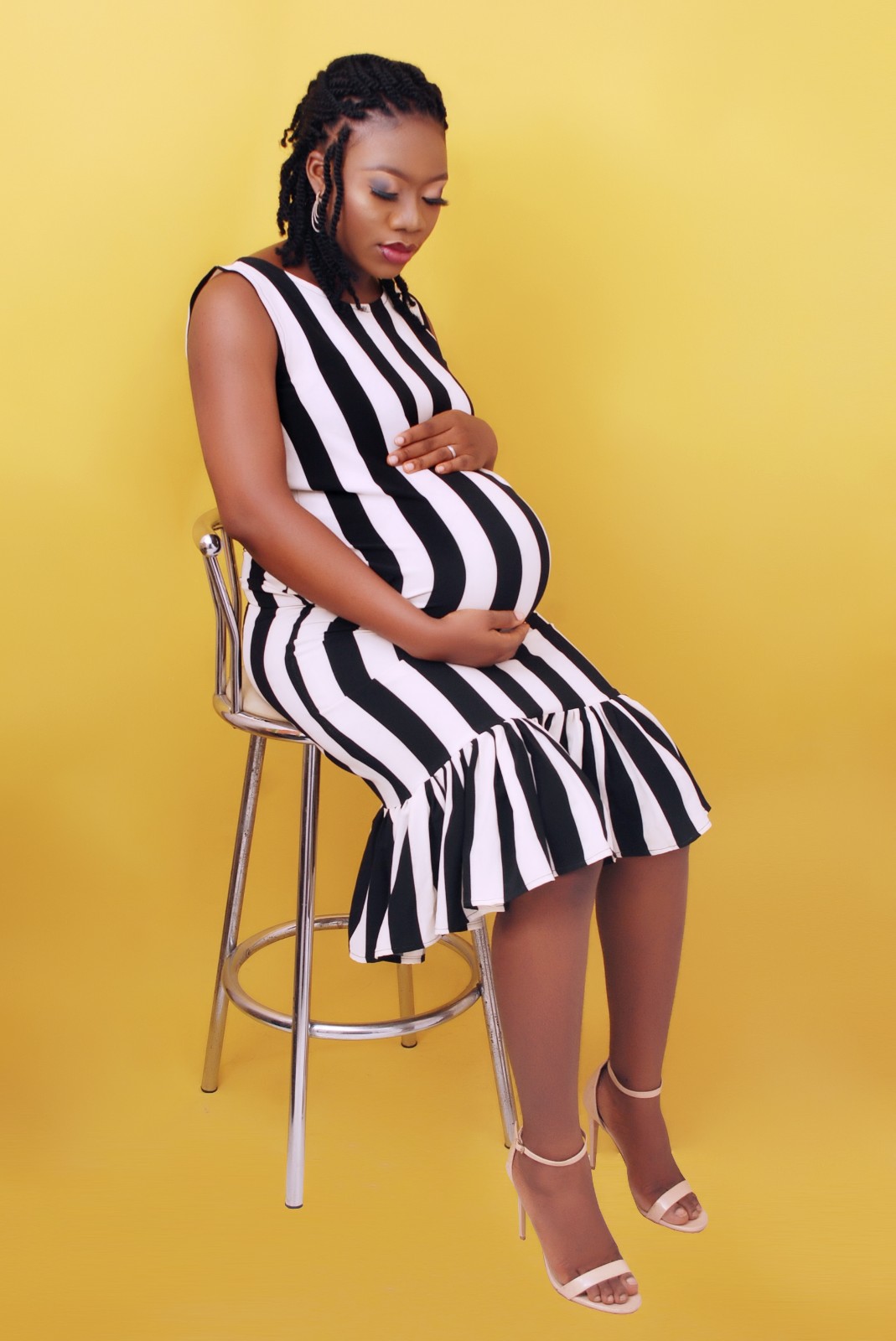 Welcome to another episode of #MyHRDiary. A diary series about the life of an HR Professional.
By the time you would be reading this, I'm sure that I would have given birth already but I initially wrote this on the 19th November, 2020 by 2am (Sadly, not being able to sleep all through the night has started). The reason I can't immediately share some of my numerous diary experience I have journaled during my pregnancy is due to the African Mentality of not telling the world you're pregnant lol. I'm AFRICAN and secondly, I personally don't like to be monitored or pitied (Social media isn't really a safe haven so I'll rather keep my personal life private).
Back to my gist, I'm a married mum of a 3 year old super active boy and joyfully expecting my daughter in January. When I started this year 2020, getting pregnant wasn't a goal/priority for me even though I knew my son was getting old and needed a sibling (Yes, I wasn't going to be pressured by people when it's not them that would be carrying the pregnancy for me lol)
My goal was to go for my Masters in the UK for a whole year (which my super supportive husband had already agreed to). But man proposes and God disposes, by February/March, I realized it couldn't work anymore (lots of details I don't want to go into) so I decided to postpone that dream/vision/plan (just because I would not do my Masters in this our educational system in Nigeria except God sends me a scholarship to LBS).
Then Aunty Corona happened in March and work from home started so I just thought, is this how I will waste my whole year not knowing what next? So I decided get off family planning and viola, I got pregnant in April (just like that lol). They always say: No two pregnancies are the same so I was very anxious on how this one was going to treat me. My sons pregnancy was super easy and smooth (I was sooo strong, I wrote 2 CIPM Exam diets even while pregnant and working full time). After 3 months during this pregnancy and I didn't vomit nor have any crazy pregnancy sickness, I sadly concluded I was having another boy lol
I literally worked from home from March till the end of August, that's one of the best thing that can happen to a preggy (this pregnancy was physically and mentally exhausting). I would super tired having done no stressful physical activity than sit in front of my laptop (I was now imagining if I was driving to work). Mentally, I became aware that I had lots of hormones rushing through me so I would cry for the stupidest reasons, from watching a random Netflix movie to just thinking about something random, I would be drowned in tears (strong woman like me that barely cries). This minute, I'm happy, the next minute, I'm so sad, frustrated and grumpy (FOR NO REASON).
Enough of the stories, let me go to the part where you can actually learn something. Juggling pregnancy and a full time job where I now have to drive almost 2 hours in traffic hasn't been easy at all (e.g I was stuck in a frustrating traffic yesterday and my colleague was exclaiming how this traffic has drained her and she feels like fainting and I was like what would you say about me that I'm the one driving with a massive stomach and super active baby that's kicking me). I know that not everyone would be strong during pregnancy like me but I have ensured that I haven't put down any of my goals.
I was tempted to stop all plans this year and focus only on pregnancy but the Yewande I know would fall sick if she becomes idle lol. I have still tried to maintain my activities of CareerLife and dishing out my usual diary experiences. Beyond that, I have decided to write my SPHRi exams before January (I decided that in October lol). My friend in Canada said she prepared in a month so I gave my self two months and proudly, I have been reading at the pace I set out for myself. Here are somethings I needed to adjust:
I hired a nanny this year. For the past 3years, I have been battling with the idea of hiring a nanny but I couldn't. It's not been easy juggling work and caring for a child. There was a day I and my hubby were in traffic together and I picked my son from the creche by 11pm. Obviously, I couldn't have survived all alone without a support system ( my mother-in-law was available on and off during some weekdays and when I had speaking engagements on weekends, my mum would pick him on Friday and drop him back on Sunday). I don't regret getting help when I needed it the most. Financially, it's not been easy feeding an extra grown adult (Minus the monthly salary and the extras you would have to give out from time to time but God has been faithful).      Even with all the bad stories out there, one can still find a good person. I couldn't go into fasting when I started the hiring process (for obvious reasons) but the first person the agent sent to me felt right within my spirit and so far, I have had no major issues. I also hate washing plate so that's one thing I grateful for lol
I built a bit of structure around my schedule. How have I been working full time, catering full time to my family and still have time to write, speak and engage in online activities? STRUCTURE! Although I must admit, I didn't feel like doing anything for about 4months during my pregnancy and I decided not to pressure myself. I have written my book up to 95% during this pregnancy and by the time you're reading this in January, I would have passed my SPHRi exam. Do what works best for you. Give yourself a break! I had mentors I was regularly speaking with this period (So I was selected as a Wimbiz Mentee and I have an amazing woman I speak with twice a month that advices me, checks up on me and pushes me to achieve my goals). I also had amazing HR Seniors that were cheering me on.
I was taking each day as it comes. If I tell you that I wasn't anxious and stressed with all that was happening around (#Endsars, inflation, Corona, frequent headaches in my 3rd trimester), then I would be lying.. Not that I didn't have goals I was working towards (reading for a major exam and still having time to blog isn't a walk in the park) but I'm not going to stress myself. The day I don't feel like reading, I would Netflix and Chill. The day I have energy to read, I would make up for it and read through the night. So if you happen to be a career minded woman like me and you're reading this, let me just tell you something, you will be alright lazz lazz! Problem no dey finish, just take each day one at a time, do what you can do and leave the rest for God
Thank you for taking out time to read my looong diary epistle lol. Feel free to send me an email(careerlifenigeria@gmail.com) and drop your comments. You can read other diary series here