How HR and Business Owners Can Foster a Healthy Workplace Culture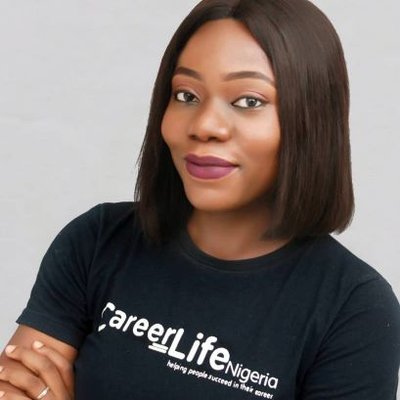 It can be easy to get lost in daily operational work as an HR professional and forget that you are also tasked with building and driving every form of work-related culture in a company or organisation. What you feed into your culture is what you reap. If Building a healthy culture takes intentional steps; it doesn't just happen by chance, when you encourage toxicity actively or passively, you reap the fruits. Let me share four tips that have helped me build a positive and healthy work culture.
Hiring for culture fit
During the hiring process, we often focus on technical ability. During interviews, HR professionals sometimes ask questions they shouldn't. Let the hiring manager do the technical fit while you do the culture fit. HR professionals who don't know how to interview for culture fit can build leverage on personality tests, behavioural interview techniques and reference checks (this has saved me from making hiring mistakes in the past). There might not be toxicity in the company but hiring a toxic person is a step towards it.
Constant and Consistent Communication
Constant means unceasing while consistent means unchanging. As the culture driver, you should clearly communicate expectations to the people (employees) who would be living the ideal culture you want to achieve. Communicate expectations as it relates to behaviours, performance, collaboration and others. This can be done through the employee handbook, regular training sessions, and ongoing communication from management.
Some things I have implemented which I'll advise:
I introduced employees to a recognition that highlights our core values and encourage them to live it
Engagement through our weekly newsletters. Encourage managers to use core values to give feedback to employees. Rather than say, "What you didn't wasn't good" you can replace it with "That behaviour doesn't reflect our value of ownership."
Encourage work-life balance
HR professionals run away from this because they think they would be on management's wrong books if they do this but a healthy culture can only happen if people are healthy. This can be done by offering a flexible work schedule, hybrid/remote work, and encouraging people to take their leave days. There are some cultures where taking your leave makes you an enemy and your job as HR is breaking that cycle. People should be encouraged to rest and not burn out.
Foster employee engagement and employee wellness
People think employee engagement is about sharing small chops in the office. It's about keeping employees encouraged and motivated. You can do that through regular feedback, recognition and career development. People shouldn't feel stagnant working with you hence you are wasting your time building a healthy culture. You can also drive wellness by providing employees with access to a therapist and training on stress management.
These are ideas I've implemented and have seen progress. One thing to note about culture is all about what you encourage and discourage. If you love to gossip and listen to people backbiting about each other, you're definitely going to be building a gossip culture where people thrive by pulling others down so beyond these intentional steps, be mindful of the things you are doing as a leader.
If you enjoyed this content, you can subscribe to our newsletter and read other interesting articles