EFP 2.0 Three months Online Group Coaching comes to an end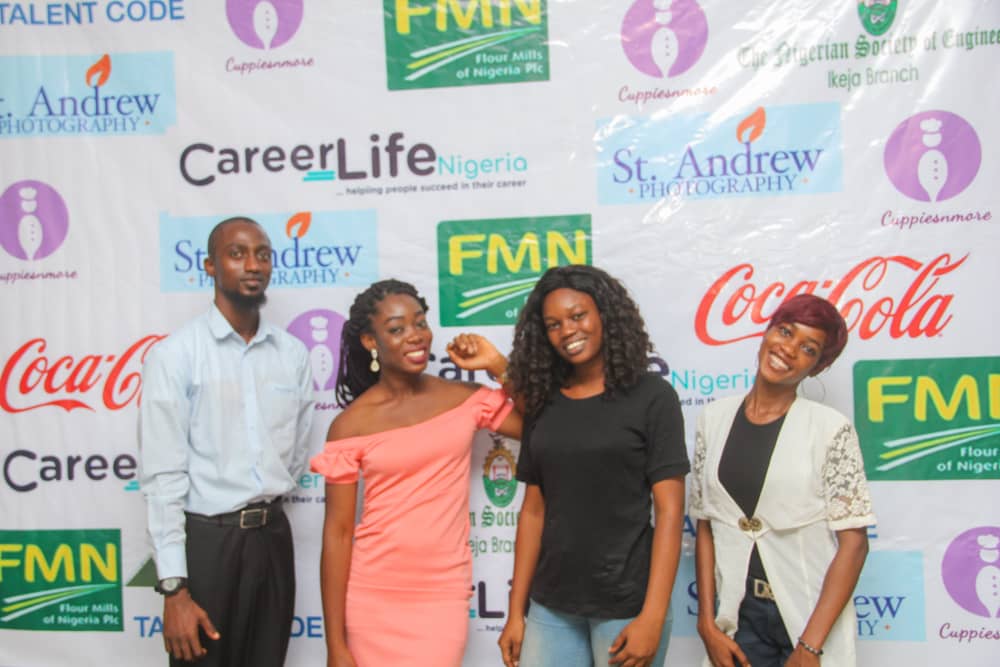 On the 18th January, 2020, CareerLife Nigeria hosted 94 participants and over 30 subject matter experts (who volunteered to hold a mock interview session) to a live interview mock session where participants were coached with the aim of overcoming interview phobia. You can read more about it here.
it doesn't just stop at the event. There is an opportunity for participants and those who couldn't make it to the event to be involved in a 3 months group coaching exercise. This featured over 25 professionals in a whatsapp group with participants for a group coaching exercise.
During the 3 months, we held knowledge sharing sessions every week facilitated by different professionals with varied experience. The sessions covered topics around CV Writing, Interview Preparation, LinkedIn Visibility and many more.
The coaching was holistic and it covers the entire life cycle of what a young graduate needs to know to thrive in their career with a support system ready to partner along with them. There were frequent job posts and referrals from the HR Professionals in the group which participants benefitted from.
Here are the feedback from some participants: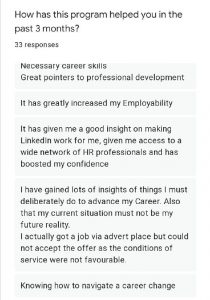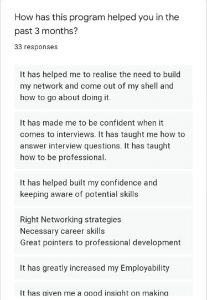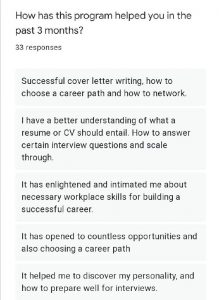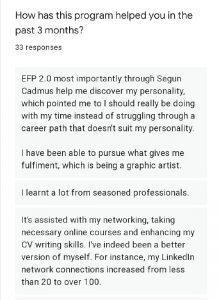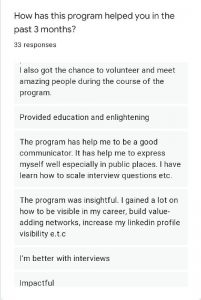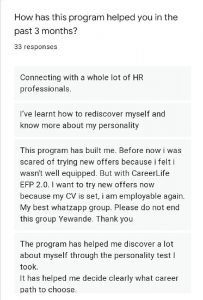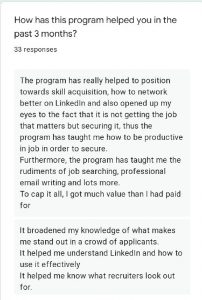 We're getting all set for the third edition of the Employability Fitness Program. Due to the pandemic and the reduced restriction, we are still considering if to postpone it or hold it online.
Due to what the program aims to achieve (which is to connect fresh graduates with professionals and subject matter experts so that they can be coached), we would like to get your opinion while we plan for EFP 3.0
Please help fill this questionnaire 
Thanks