Twitter Mentoring Session: "Why should we hire you?"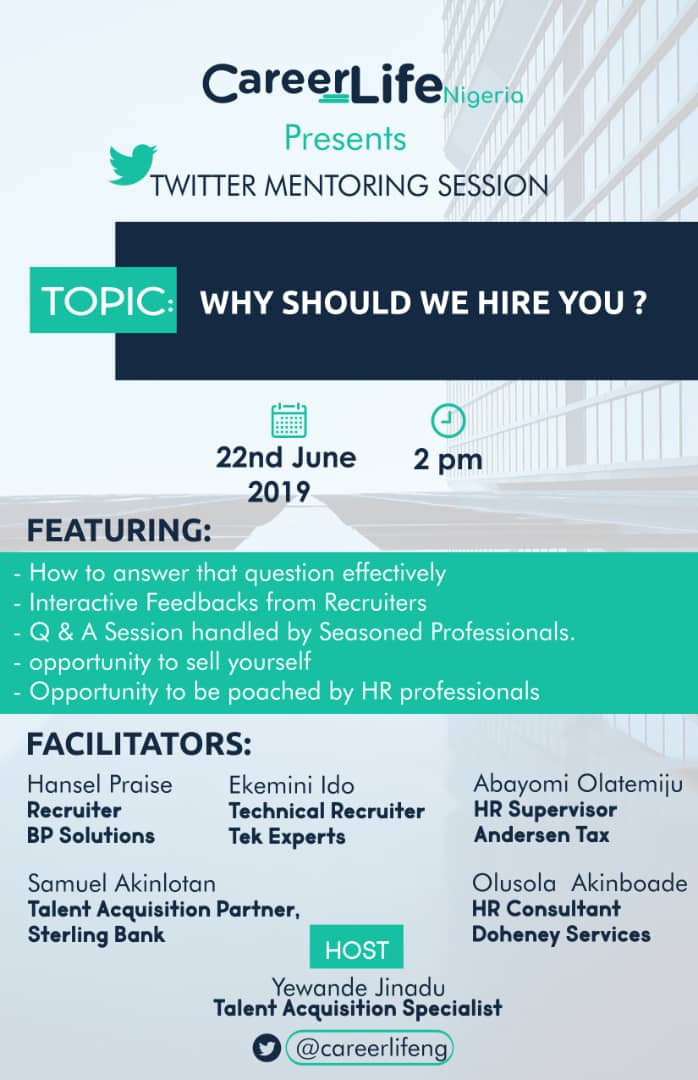 "Why should we hire you ?"
This question usually comes in different forms and a lot of jobseekers don't know the expectations of employers when this question is asked.
We'll be having ALL male panelist(in the spirit of Fathers Day) who will contribute to this. This facilitators would give you insight to this a
Using the HashTag #CLHireMe, you can join the discussion, learn from the HR Professionals, ask questions and have the opportunity to sell yourself after the session.
Recruiters from various organizations would be invited to poach and slide into DM's. This would be an online Job Fair so get ready to learn and get hired in the process.
Follow @careerlifeng on Twitter and set your alarm for 2pm this Saturday 😁