Twitter Mentoring Session: The Basics of Sending Unsolicited Job Applications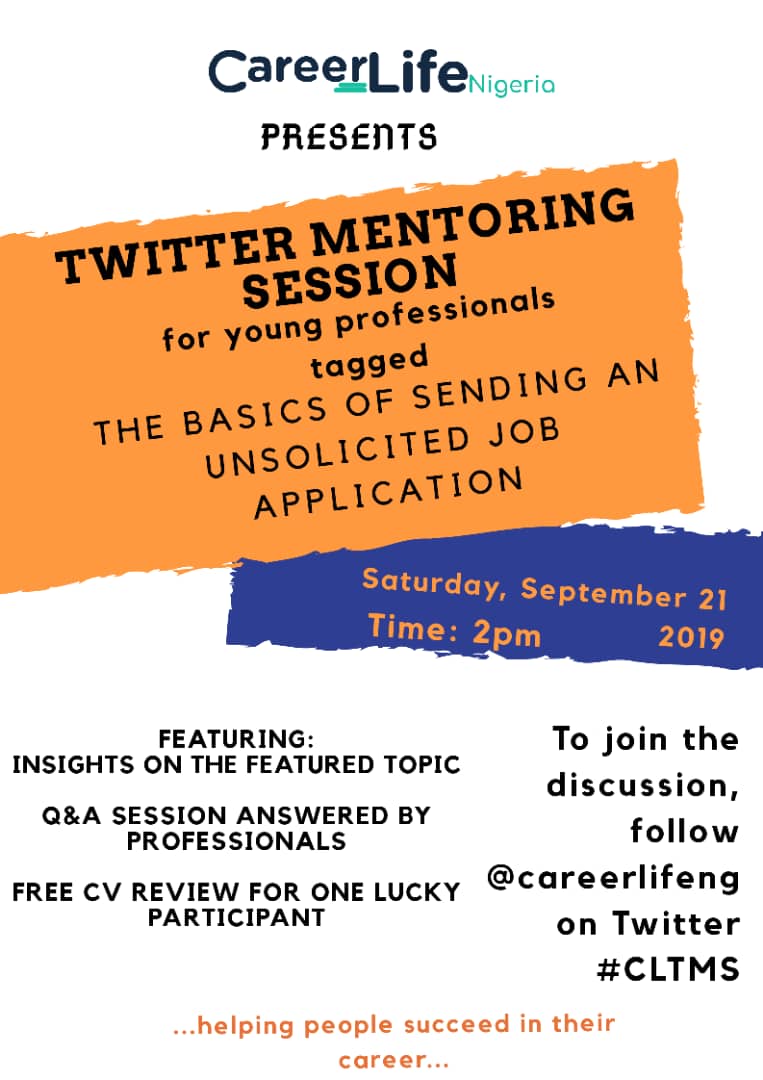 The world of employment is evolving and a lot of people are getting jobs even when vacancies were not advertised.
Some have been trying it but no result. Join us this Saturday by 2pm to learn at the comfort of your house.
THE BASICS OF SENDING AN UNSOLICITED JOB APPLICATION
You would learn how to send an unsolicited job application to an employer not actively hiring. A right approach would put you in a favorable pipeline for prospective vacancies.
Follow @careerlifeng on Twitter to be part of this class
Kindly Share the details with others, you don't know who you may be helping out.