Heartfelt Letter to Recent Unemployed Graduates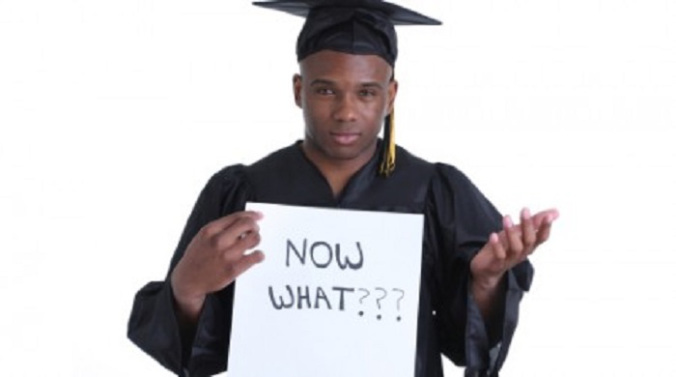 Dear Graduates,
I'm moved to write this letter and share some of the things I have learnt either through experience, through trainings attended or through personal study.
You may ask: Where did she start from? Who on earth is she to write a letter to me? How is she even qualified to give advice to graduates or people who wish to start a career?
Yes, I am not a C-level Executive or even a manager( I'm far from that). I'm a young graduate like you (much younger than you think) who had a very rapid education and has experienced FAR more than I should experience for my age but in this short experience I have had in various companies and working with diverse people, I have learnt SO much in such a little time.
I studied Chemical Engineering but I have developed an interest in HR because my personality just flows with it more. I am much happier that I chose HR over Engineering because the passion for HR comes from deep within.
Before moving into HR as a profession, I have made BIG mistakes and been through that disappointing stage you may currently be in your job search. I had few months experience in HR during my Industrial Training but when I finished my NYSC , I still made BIG mistakes despite having worked briefly in recruitment. I was initially frustrated while l was looking for a job and that experience shaped me to become a better person. Even in my frustration, I did not drown in my inability to find a job, neither did it make me EVER blame the economy of the country for my situation (PLEASE NEVER DO THAT), I never carried out my frustration on Buhari or Ambode's ability/inability to provide jobs.
I realized that the more you keep finding an excuse for why you are still jobless or why you weren't accepted for the job or why you failed in certain areas of your career, then you would never move forward! And you would never get into the job you want. I went for an interview with KPMG, Sahara and one consulting firm not long after my Nysc and I wasn't chosen. I was really disappointed as expected but what I chose to do after those interviews is what helped me in getting the job I'm currently working with. I sat down and analyzed my performance and I told myself the bitter truth.
I told myself that if I was the HR of these companies I interviewed with, "I WOULD NOT EMPLOY MYSELF" based on my performance. No sentiment was involved. I just didn't perform well. I agreed within myself that I had THREE opportunities to get a job and I didn't get it.
Conducting a reality check on yourself is the first step to get that job. So I sat down and went back to the drawing table. I realized that all the theory I have been reading online and the advice I was dishing to people never worked for me because I didn't really put it into practice (which is the most difficult part)
The bitter truth is that I had to work on myself; I had to build my confidence. I look like an extrovert to people because one of my strengths is to adapt quickly to the environment I find myself, I am a people person but the truth is that I am NATURALLY an introvert.  That introverted spirit was hindering me from performing well.
Let me share with you some of the "failures" or my shortcomings after assessing myself (I am not too shy to admit): I was being too humble in interviews, I wasn't selling myself properly, I was trying to be who I felt the company wanted and not who I really was. Let me tell you the truth, HR professionals naturally read people. While trying to be too perfect and saying everything I had rehearsed at home, I ended up saying rubbish (trust me, they were really bad), or one time I had a blank memory and forgot myself because they didn't ask me what I thought they would and so the simple 'abc' they asked me turned to a French Language I didn't understand
My advice, BE YOUR TRUE self, allow the HR personnel read you for who you are, don't go to interviews and cram everything. They may lose a great asset because of your failure to sell yourself properly. Those companies that rejected me have lost a great asset but I won't blame them. I messed up during the interviews. I am not saying you shouldn't prepare for an interview, but prepare smartly. Every job you have been rejected for should be the ladder to the job you would be accepted for. LEARN so that you can position yourself properly and leave the class of graduates staying where they sell newspapers and comparing different political administrations.
"FIX YOUR LIFE, it belongs to you and not the government".
Another advice: Think differently! I know you have read that a million times but let me break it down for you. Look for unconventional ways of getting a job apart from applying from a job advert.
Do you know that It's not a crime to send an unsolicited CV with a brilliant and irresistible cover letter (take that from a potential HR Expert although I'm still in training winks). Sometimes, HR managers break the protocol and create a vacancy that was non-existent because we have identified a potential talent and we don't want to let it pass by.
Apply to work for FREE(yes you would survive!) for 6 months and be valuable that they won't be willing to let you go.
Dear fellow recent graduate, you have to lose some to get some. Rather than staying at home and getting fat, get to work for free!