Adora Neboh: How do I go about getting a good job?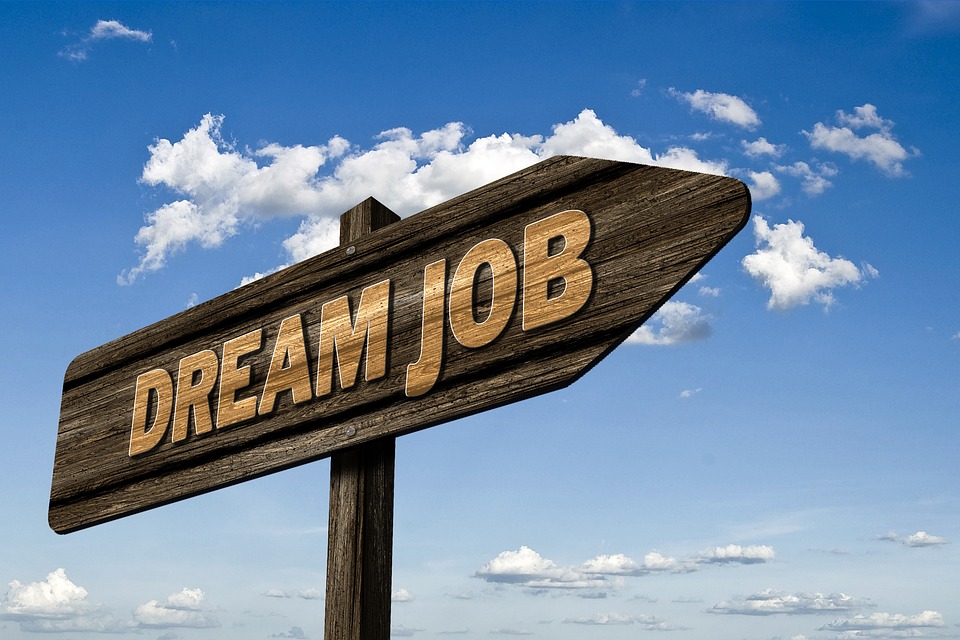 Recently I have been receiving questions from the Linkedin "CareerAdvice" feature and a common question I get asked, mostly from young people is "how do I go about finding a very good job?" Therefore, I decided to make this post outlining my usual response to these young people except for slight variations tailored to the specific individual's context.
As we all are aware, the ubiquity of technology is enabling all kinds of innovation and changes in the way we work, live and communicate. At the start of a person's career journey (probably in making the choice of a first degree) there is no way to outline a clear path to the future any longer.
This means that competencies that will make the difference and make a person stand out in these ambiguous and complex times are competencies that integrate a person's multi-dimensionalism and can engineer creativity.
In answering the question of how to get a desired job, I answer some sub-questions that will help give something of a coherent method:
"What competencies should you invest in developing today?"
My top 10 are the following
Critical Thinking
Collaboration and Team Work
Use of Digital Tools
Creativity
Communication
Entrepreneurial mindset/ Business Acumen
Strategic and Analytical Thinking
Self-leadership
Accountability
Adaptability /Ability to work within ambiguity
How do you go about looking for this job?
Be clear about what you are looking for. Do your research. Some guiding questions here include, What am I naturally good and happiest at? What am I passionate about? What problems do I want to solve?
Use the internet find job openings on social media, linkedin, job sites etc. I don't think you shouldn't send unsolicited CVs but when you do send unsolicited CV don't be random and hope your "seeds land on fertile ground". Be deliberate, demonstrate how you may have something to offer to that organsation and why they should speak to you. If possible, rather than a totally cold call find a connection in your networks who can help you gain access or attend events held by the organization you admire. Always approach such situations from a mindset of what value you have to offer.
When you do apply to available job openings, tailor your CV to highlight your relevant experience or how you have demonstrated important requirements for that job (even experience while in school counts e.g leadership of a school community or organization).
Never tell a lie on your resume or an interview. Not even a "white" lie.
Provide historical evidence. The anecdotal stories about organisations wanting candidates who possess 5 years' experience at 24 years old may or may not have some truth to it but I find that some of the best things that helped in making me attractive to would be employers at the start of my career was volunteering and interning at real jobs while I was at school, as well as, having studied wider than my mandatory "school" books.
Finally, when the interviews start coming, be calm, make your decisions wisely. The choice of jobs you take early in your career are very crucial in determining your future career. Here are some questions you should ask your would be employers, and be comfortable with their answers before signing the dotted lines.
What does this job entail and how do you think I should do it? (Could you show me the Job profile and task description for this job?)
What does success look like/what is the model of success? (Is there a success or job competency profile? or can you describe a person who can be considered successful at this role?)
How are you going to measure my success and performance? (What are the key performance indicators?)
What should I expect in terms of reward and development? (What are the Salary, Benefits, Learning and development, Career Paths, Career mobility plans for this job)
I thought it would be helpful to share this with everyone since I get asked these questions pretty often. So, don't be afraid to go for the job of your dreams. Develop yourself and be ready for the opportunities which indeed are available. Approach your search with optimism and a genuine desire and passion to contribute positively.
Written by: Adorah Neboh (Chief Talent Officer at Troyka Nigeria)
Photocredit: Pixabay