Theophania Agbonaiye: 7 Things HR Managers Should Do During The Lockdown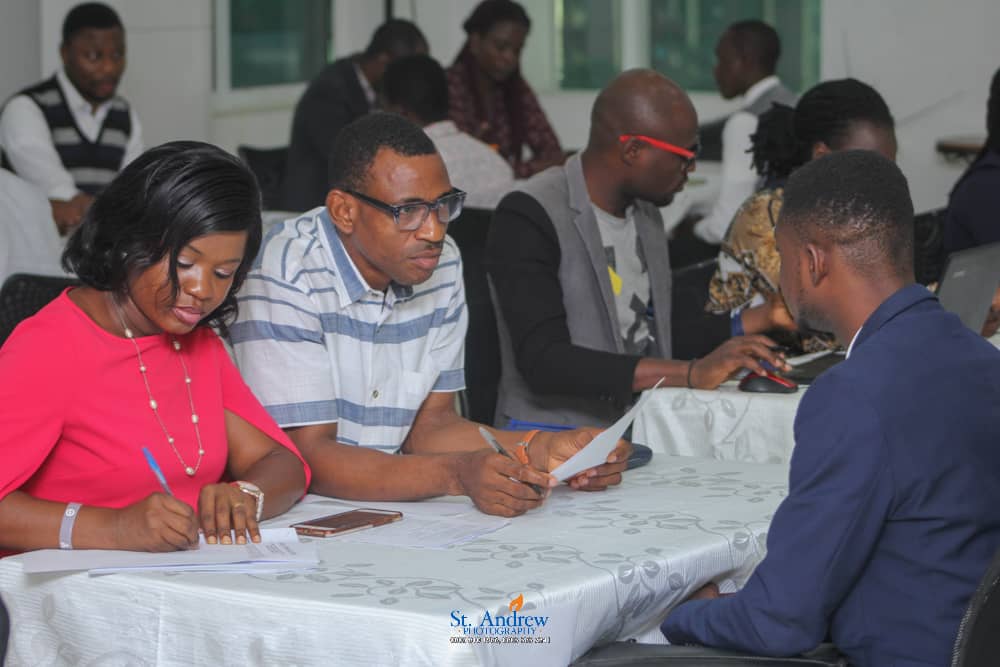 Hey HR Managers,
I earnestly hope that you are staying safe, healthy and positive. This lockdown period can be quite harrowing. We are at the receiving end of distressing news and updates of Covid-19.
The situation has had debilitating effect on both employers and employees. The business world and the economy are at an uncertain state that leaves us with no choice but to keep our fingers crossed.
Notwithstanding, we still have companies to run and administrative procedures to execute. This is where HR managers come in. This is the time HR Managers are needed the most. We are encumbered with the responsibility to keep a workforce mentally healthy and productive regardless of the surrounding circumstances.
So how can this be done?
Conduct Training and Development sessions
Working from home was not envisaged some months ago. But now, this is the new routine. This means that managers and staff have not been prepared to embrace this new reality. So training and development is necessary in diverse ways
Provide Training on how to work remotely while in quarantine
Provide training to managers on how to manage a remote workforce
Provide coaching to managers on how to successfully manage a remote workforce.
Prioritize the physical and mental well-being of Employees
HR managers should ensure that employers make time to exercise, set an alarm for frequent breaks, eat well, hydrate and assign time slots to tasks. Furthermore, employers are expected to set boundaries for when to be online and considered all areas of their well-being each day.
Implement Video Conferencing Strategies
Employees are to always use video calls. This creates an emotional connection between them and their team members. They can also record key meetings so that they review the transcript, which is often automatically generated.
Encourage Managers to communicate with remote workers
Managers should communicate with their workers each day. Have a virtual cup of coffee, quick video chats and daily check -ins
Advice Managers to Offer Online Training to Remote Workers
Training can take place through video conferencing or relearning courses on successful strategies for remote working or managing a remote workforce.
Stimulate Managers to Invest in trending technologies and equipments
Technologies such as Microsoft Teams can be quite instrumental. Invest in Tools such as Zoom for virtual meeting, Slack for communication, Dropbox for documentation etc
Help to set up an effective physical and virtual workspace
Focus is key. So employees are urged to work in space free of distractions such as kids, TV etc. A space with natural light, comfortable furniture and strong WiFi is highly recommended.
HR managers are going through the pains of keeping both workforce and management team united and efficient, regardless of the unbefitting circumstances. They are going a great job of neutralizing the adverse effect of self isolation. This is laudatory. A round of applause for you, guys  👏👏👏
Written by: Theophania Agbonaiye
About the writer:
Theophania Agbonaye is a graduate of Business Administration and she currently is specializing on Human Resource Management. She is passionate about talent acquisition and learning and development. She is skilled content writer and blogger and owns her own voice in the Human Resource Management space.